Hello! It's March already, can you believe it? It's insane how fast time passes. Soon I'll have to hand in my assignments! I barely started much, getting a bit worried and stressed out. Hopefully all goes well and I push myself enough to do better. Here is an outfit I wore the other day.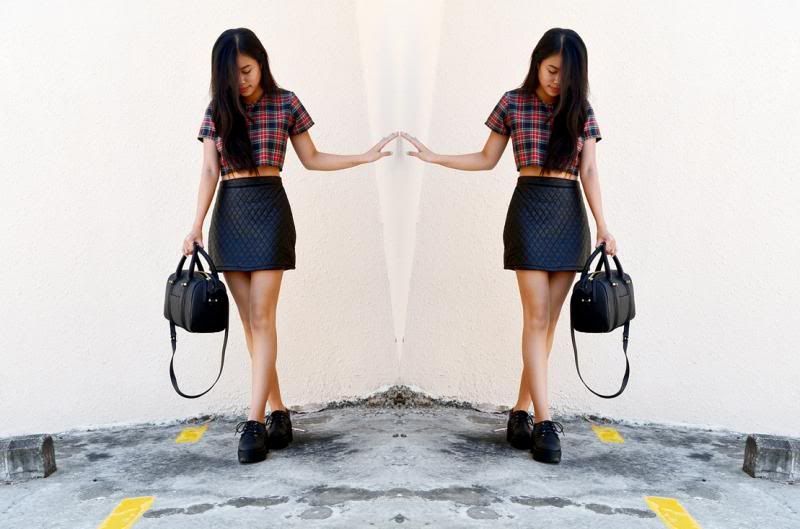 Can I point out that I actually lost some weight and got leaner again? Hehe :P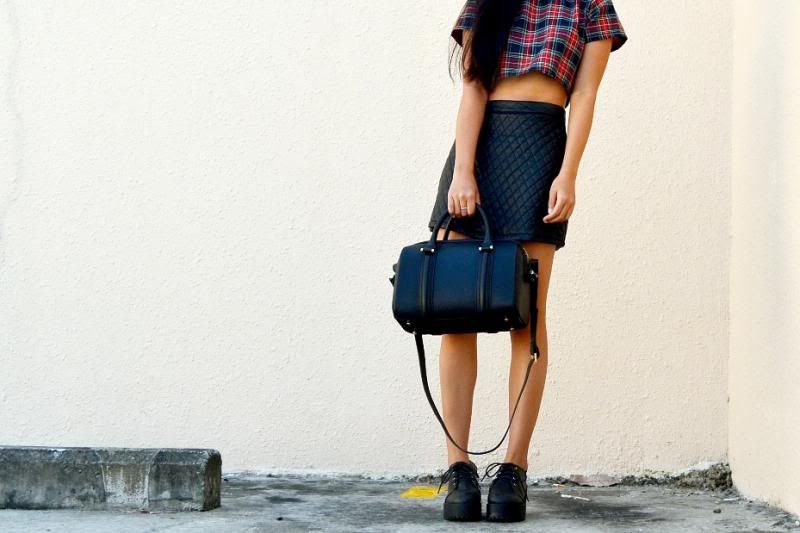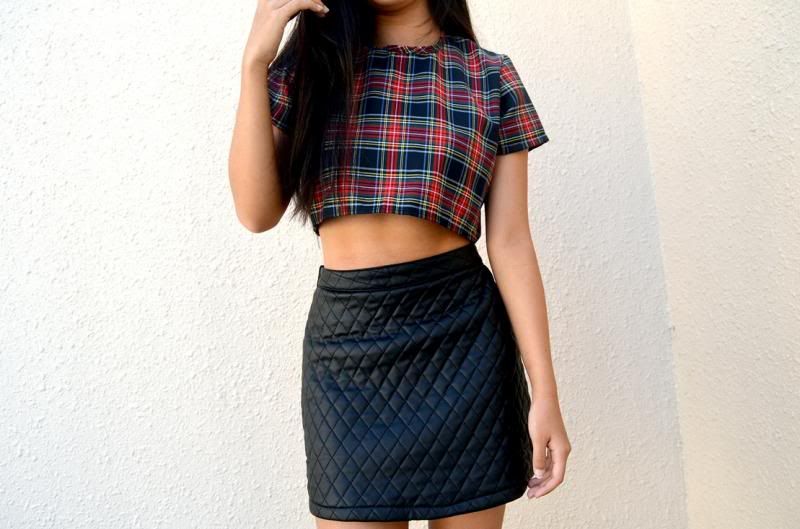 I extremely love this tartan cropped top from Dovey Diary. Bloody popular online blogshop that I didn't know about until recently after they had a booth at the Shop for Charity event at KDU Penang. I'm not really into the type of clothing they sell but I have to say they do have some pretty girly pieces that you see a lot of Penangites wearing. The quality is good so thats one reason why I bought this cropped top. But for my skirt I've always been a fan of Hutz so their items easily catches my attention.
*
Top: Tartan cropped top, Dovey Diary
Bottom: Textured black pleather A-line skirt, Hutz Fashion
Bag: Black bowler sling bag, Charles and Keith
Shoes: Chunky platform ankle boots, shoeshaven89
Sunglasses: Vintage sunglasses, Baleno
I'll try to update soon and not take like, 2 weeks off but that will depend on how much my brain wants to function to finish up my assignments. Till here, I hope you all are doing well! Nx