What's in my bag? A bunch of rubbish and then actual stuff I need. I've been neglecting my blog a lil bit because I'm trying to get into the study mode, trying to settle down in class with new classmates (I just started my 2nd year in degree) and already I'm trying to finish up one part of my assignment. I'm not used to having classmates after a year of just me and Kieran in a class but I'm trying. Brainstorming a lot in my room by myself, trying to improve my English language and such. Anyways, thought I would do something different today since I don't have any pictures for an outfit post so this is what's in my bag.
Bag: Black Work Tote bag, Charles and Keith
I'm pretty sure I'll be carrying different bags as time passes but recently I've been hooked to this bag my mom got me for Christmas. Its easy to organize my stuff in this bag.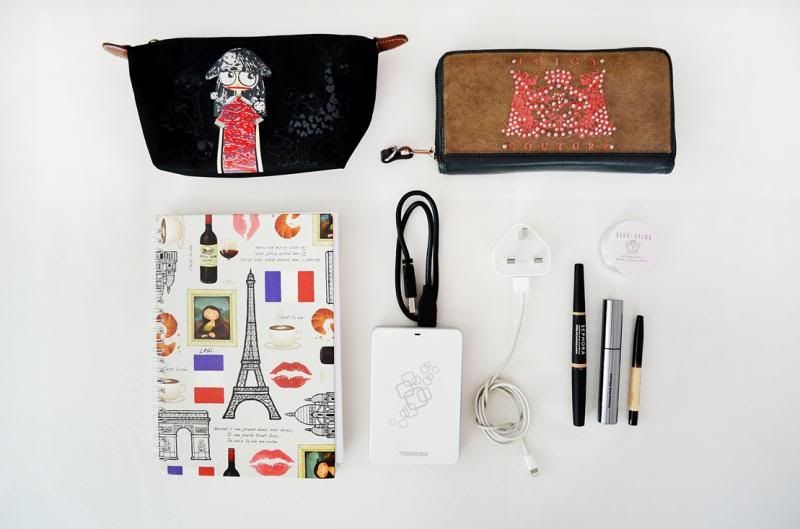 What 's inside (minus some rubbish I just threw out lol)
Purse: Grey Classic Velour Scottie Wallet, Juicy Couture
Concealer: Lasting and Perfecting concealer, Sephora
Mascara: Extreme Party mascara, Bobbi Brown
Lips: Travel lip brush and Lip Balm SPF15, Bobbi Brown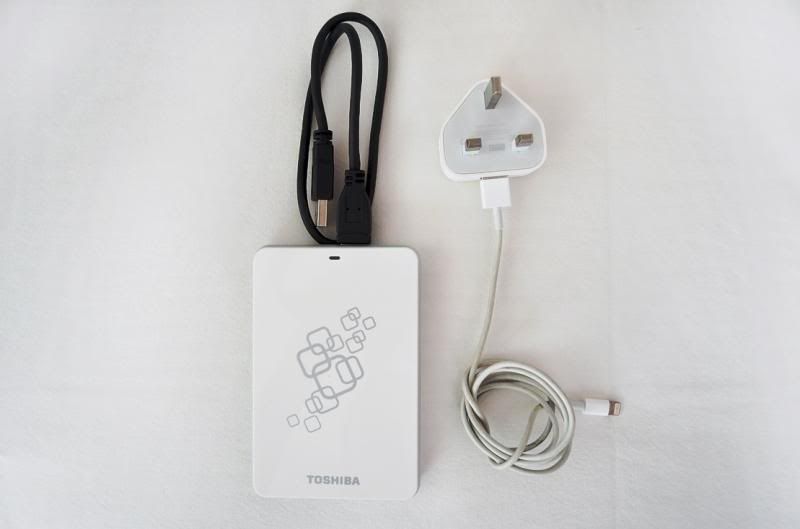 Portable Hard Drive, Toshiba
iPhone 5 charger, Apple
I bought a new hard disk because my old one is starting to fill up like crazy and its all my personal stuff, didn't want to mix my school/artwork stuff with my personal ones. And as usual, the iPhone battery drains like crazy which is why I carry my charger everywhere.
France notebook, Parkson
Marc Jacobs inspired pencil box, Unbranded
I'm not a person who likes inspired designer stuff but this one is really cute!
And a random no make up selfie lol. I must admit, I did remove (using photoshop) some acne scars on my face, just couldn't stand it being so bloody obvious but other than that, my bare face. Until here, I hope to do an outfit post soon before Chinese New Year. Nx