HELLO! Its 10pm which is like, pass my bedtime (I know its freaky how early I sleep) so I thought I would blog about this long overdue post, Shane Filan's autograph session at 1Utama. He announced it really late so I booked a flight down to Subang immediately (like, 20mins right after he posted it on his fb). I think nearly anyone who knows me know I'm a HUGE Westlife fan since like, the song 'No No' haha.
Even though they have disbanded, I still support the guys and it has been a dream for about 13/14 years to meet anyone of the Westlife guys. I didn't manage to take a photo with him but it was magical just watching him perform his latest singles up front and to be able to shake his hands. Its a dream come true!!!
My outfit and rings.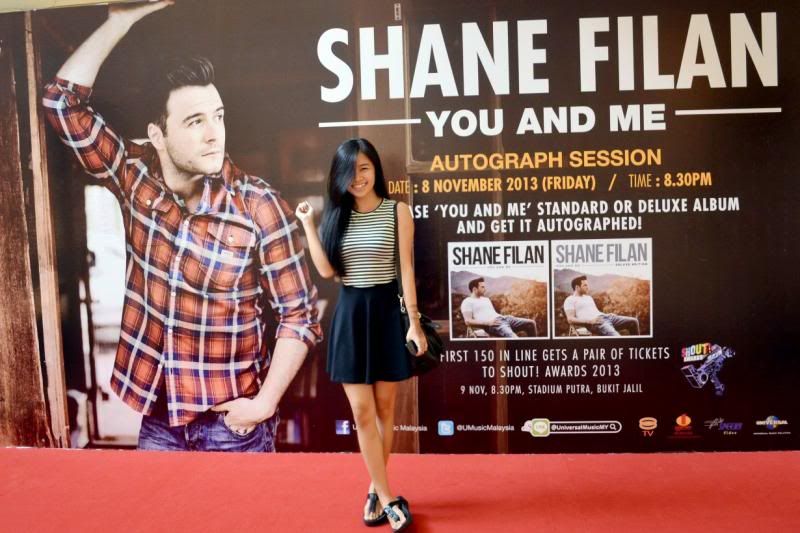 The big big poster. My God, it was so surreal. I took some videos too but I don't wanna upload them coz they are a bit too shaky. Below are some of the pictures I took of Shane, and can you imagine, I didn't had to zoom!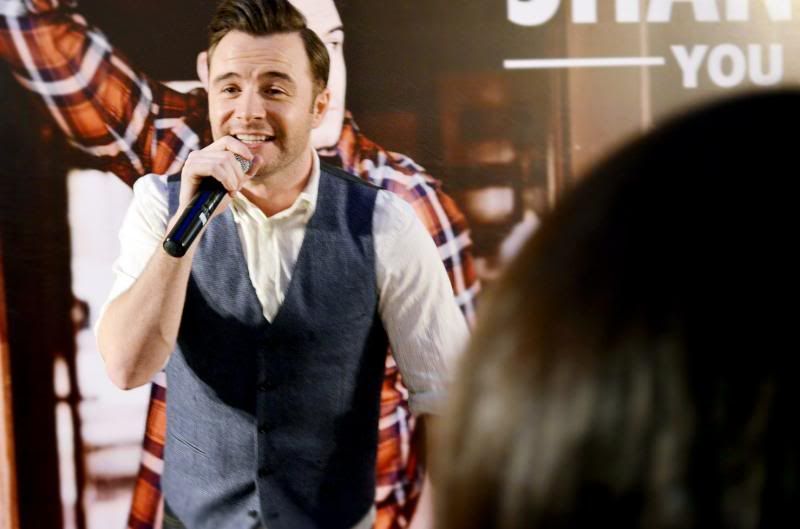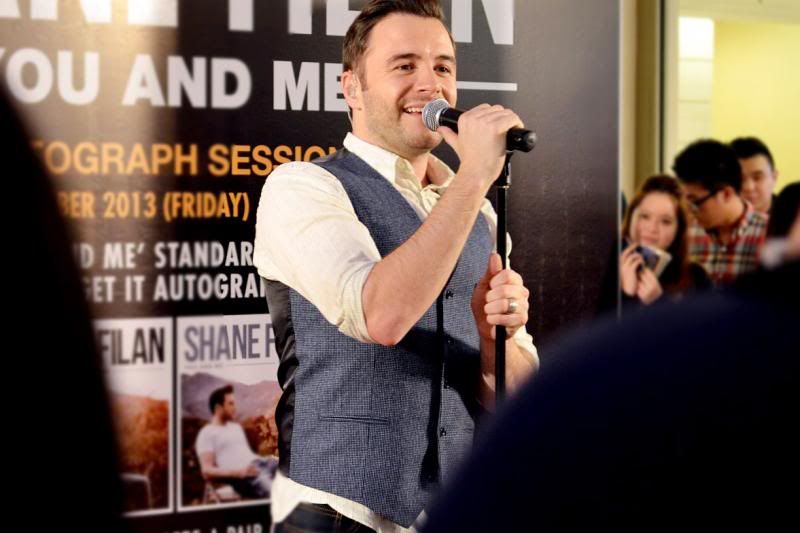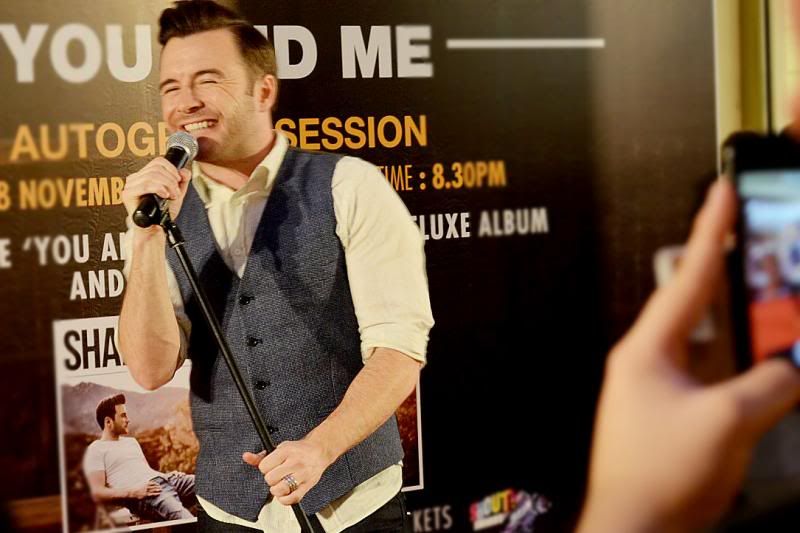 OH MY GOD JUST LOOK AT THAT FACE.
My autograph copy of Shane's deluxe edition album of You and Me. So proud of this copy coz it has my name on it! Hehehehe. Do get a copy of his album if you love, love songs which has a slight country feel to it. Check him on youtube too. Support support!
*
I will be posting up an outfit post once I'm done editing the photos. Do stay tuned coz I'm finally done with my assignments. Till here! Nx