Picture spam! Because I'm a vain pot haha. I felt great that day coz I recovered from the horrible flu and cough that made me so sick for a week. My body felt great and surprisingly looked pretty good after a week+ of not working out. Hope you guys don't mind the picture spam tho. A quick casual outfit as usual.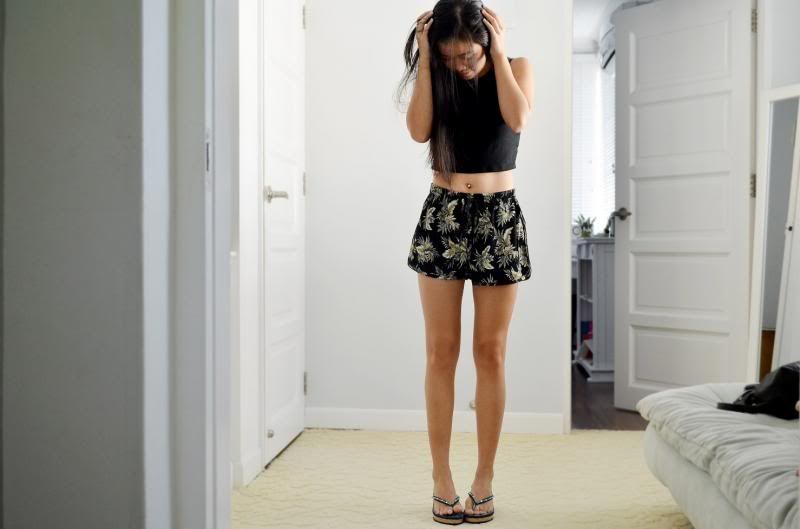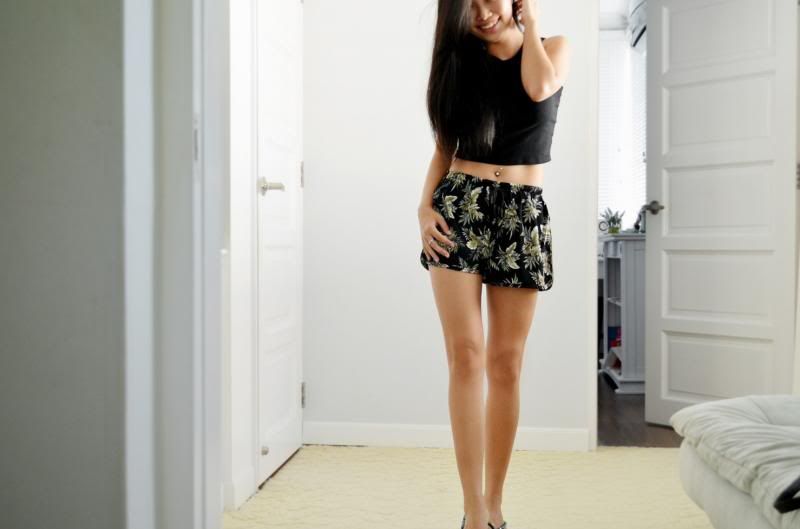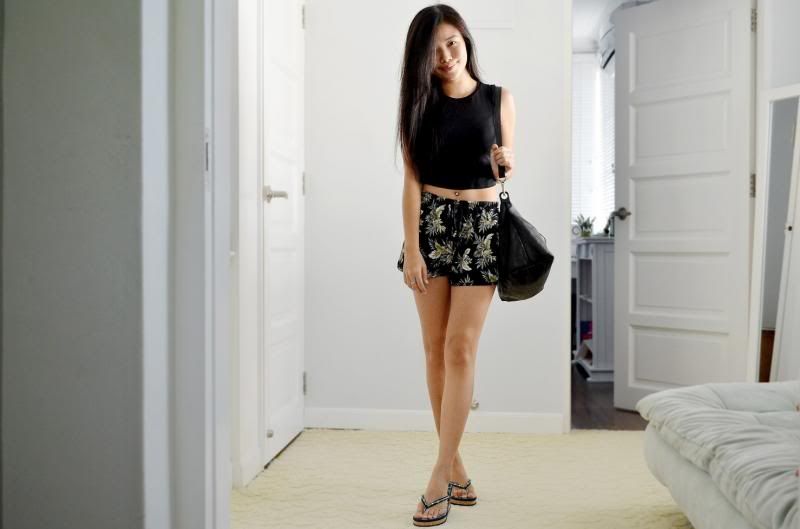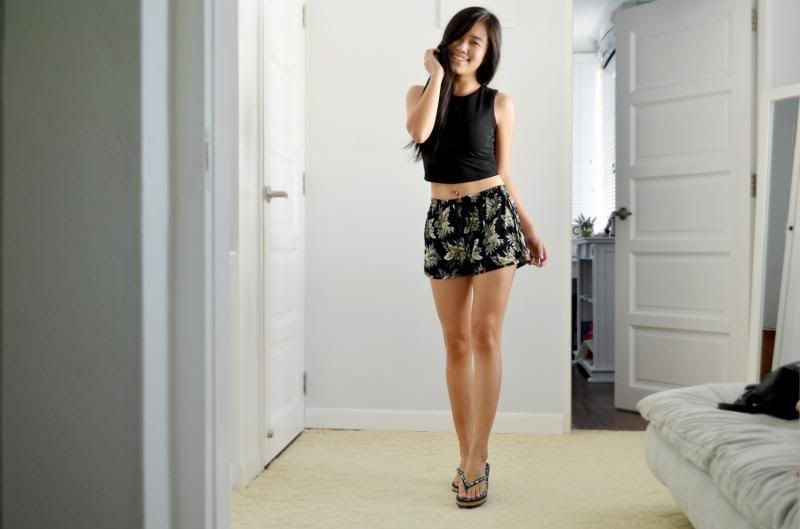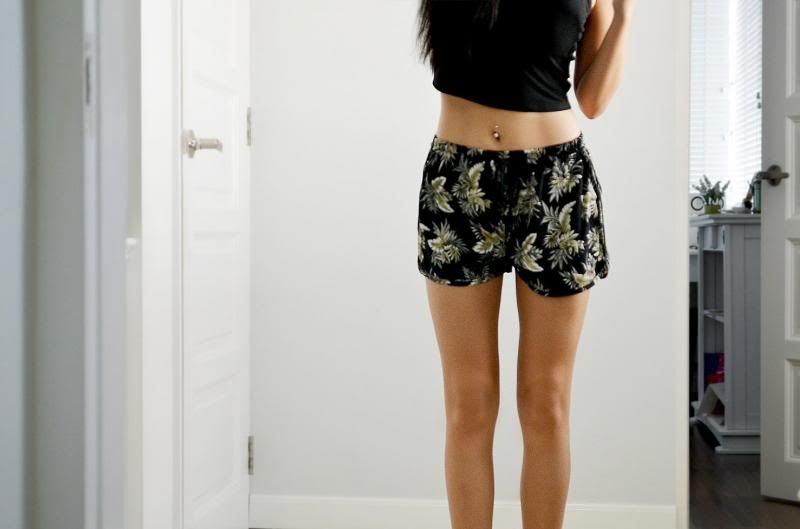 Top : Sleveless Crop Top, taobao.com
Shorts : Sophia Tropical Short, Cotton On
Shoes : Wedge slipper,
Bata
Bag : Soft Leather Sling Bag,
Longcamp
*
Went and watch Insidious Chapter 2. I came out of the cinema smiling ear to ear because the movie
so good
. I'm hoping there would be a 3rd part to it since the ending was, well,
potong steam
(basically unfinished) lol. I hope all is well for you guys and I will blog soon!
I haven't even started on my assignments yet, what.
Till here! Nx