OH LOOK! EYEBALL. Okay, that was bloody retarded but hey, I'm wearing some brighter colours! Seriously though, eyeballs are one of the freakiest but (probably) the most beautiful part of our bodies. This outfit was simply put together with not much effort coz I only went out awhile. Personally, I don't love this look as much I guess? I think it lacks that dark side I like. But oh well, some of you guys may like it :D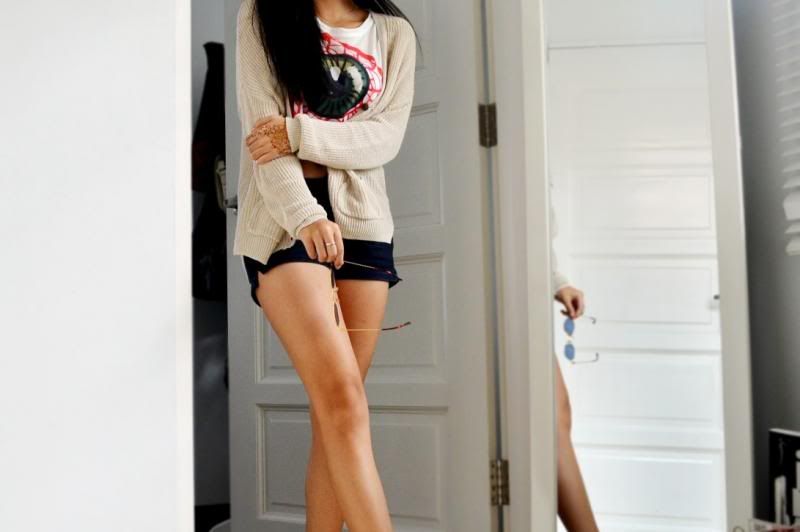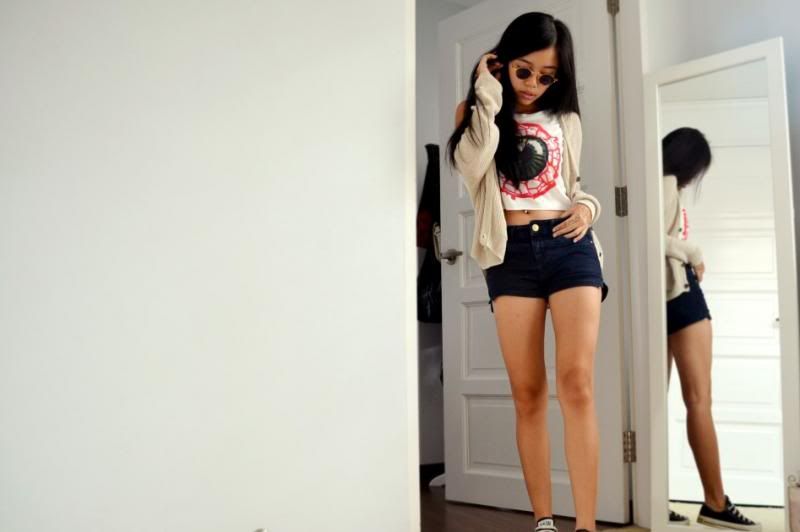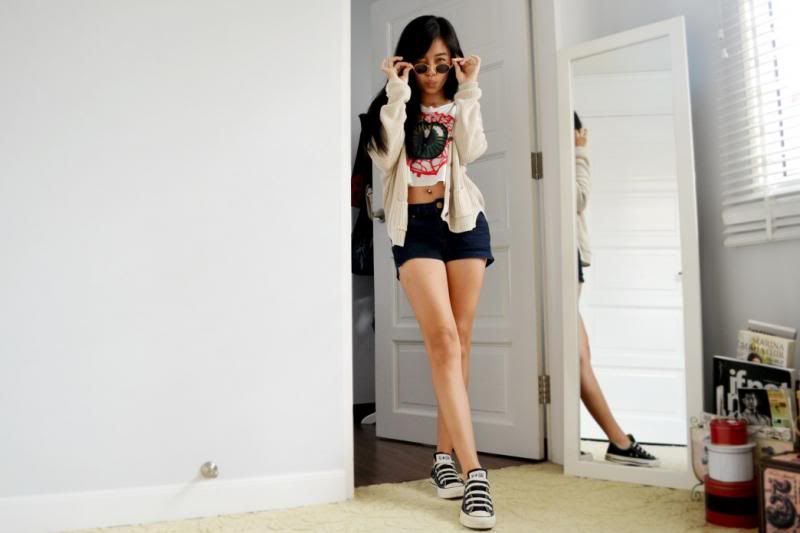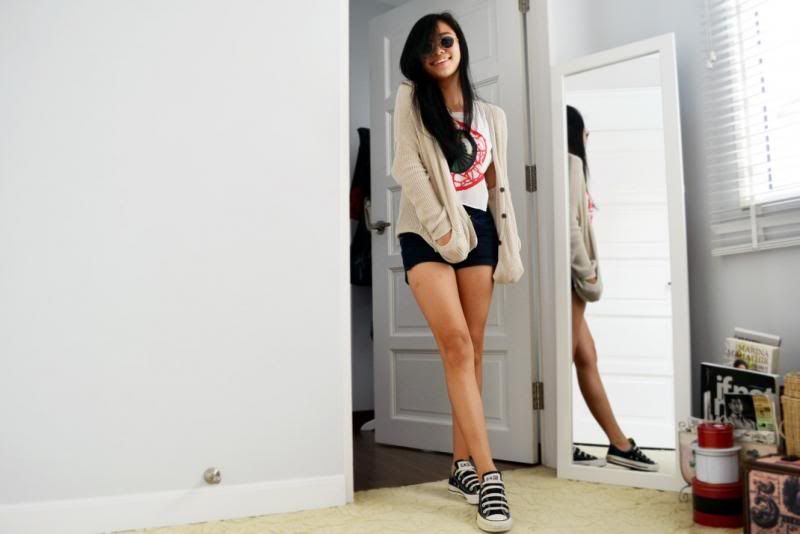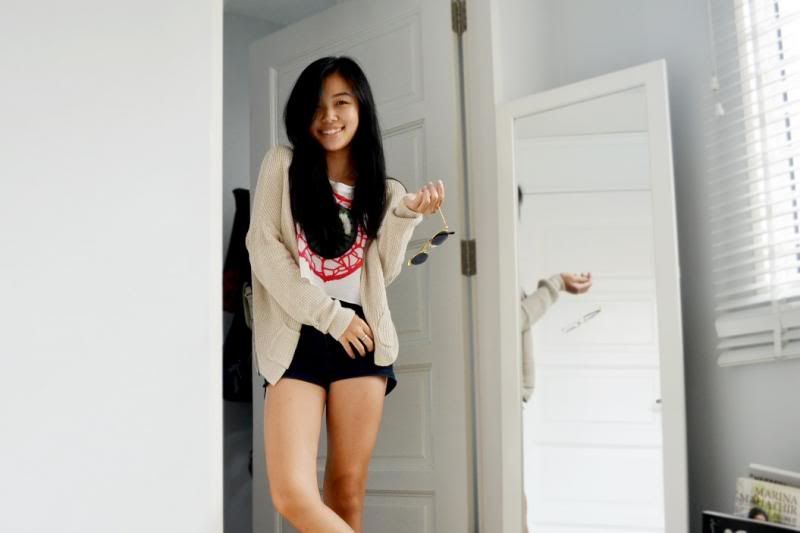 Yessica x Topshop x Longchamp x Converse
Eyeball top is from Platinum Mall, Bangkok for only RM10. I dug up my mom's old beige coloured cardigan from Yessica, paired with my navy blue denim shorts from Topshop, my favourite black classic Chuck Taylors from Converse and my black leather Longchamp bag. Put on on my favourite pair of vintage sunglasses from Baleno and I was out.
*
A quote I wrote this morning -
You have to keep telling yourself it'll get better, it WILL get better. You have to keep your head up high and stay strong. You have to overcome it, doesn't matter how quickly. Step by step, take it easy. Love yourself more. Do it before it takes over your mind and body. Be the best version of you. Tell yourself 'I'm worth it'.
Nx