Yes yes an outfit post! The last one I did was more than a month ago, literally. To be honest, the lighting was pretty damn good in my room when I took the photos, which made it look like I had legit abs (which I don't have lol). Anyways, its just another quick outfit I paired together.
I'm going to be frank, the top is actually 3 sizes bigger than my size. I usually wear a size 2 or 4 and this top is a size 10. I didn't even try it on, I just took it off the shelf and bought it because it was 50% off! It still looks pretty good right? Only the sleeves are in a weird length which is why I folded it.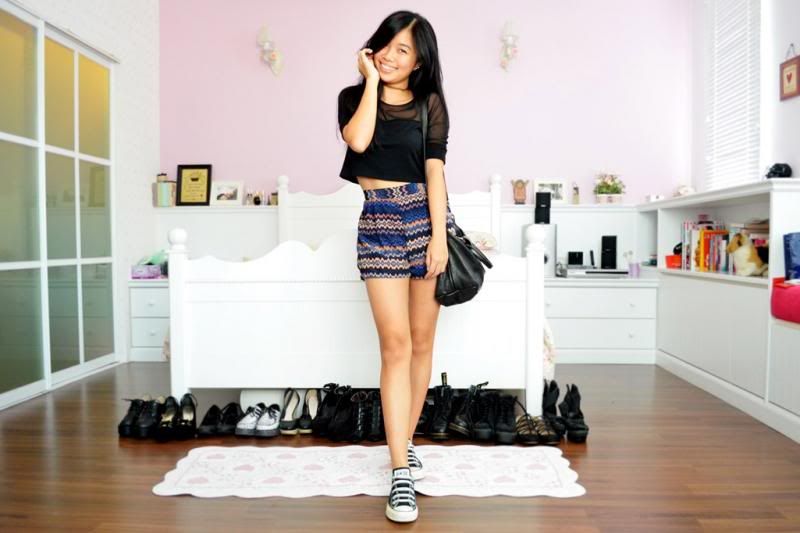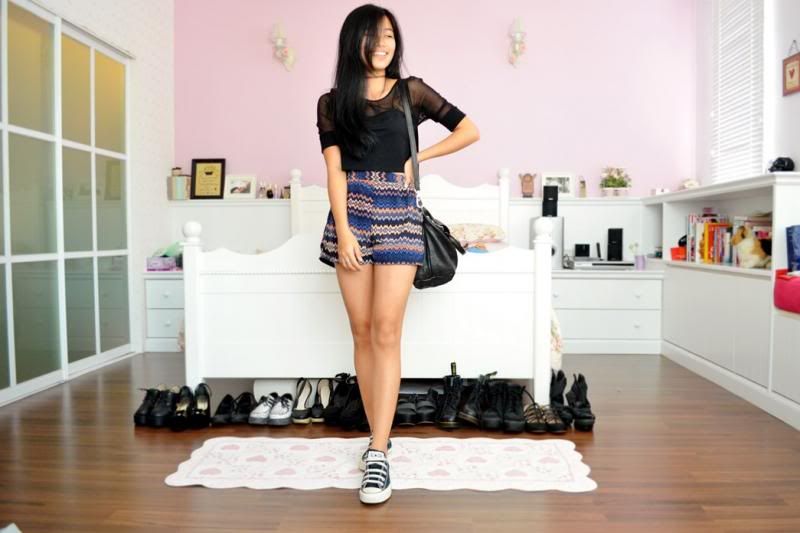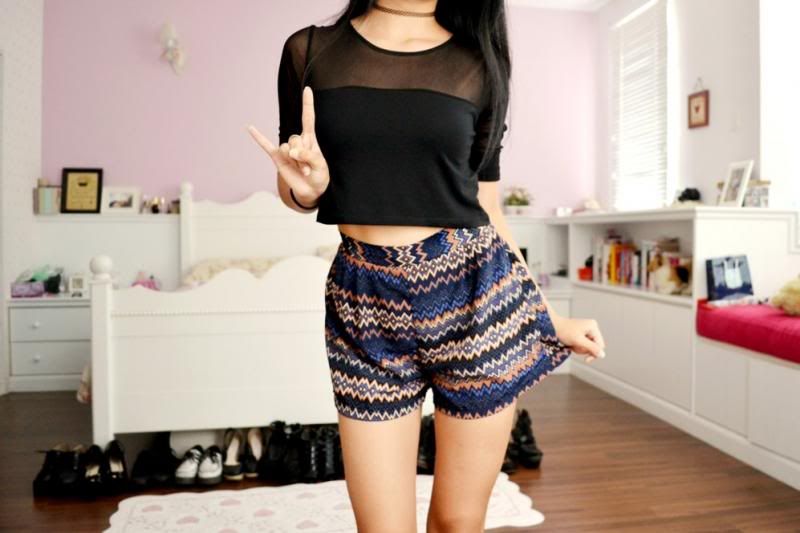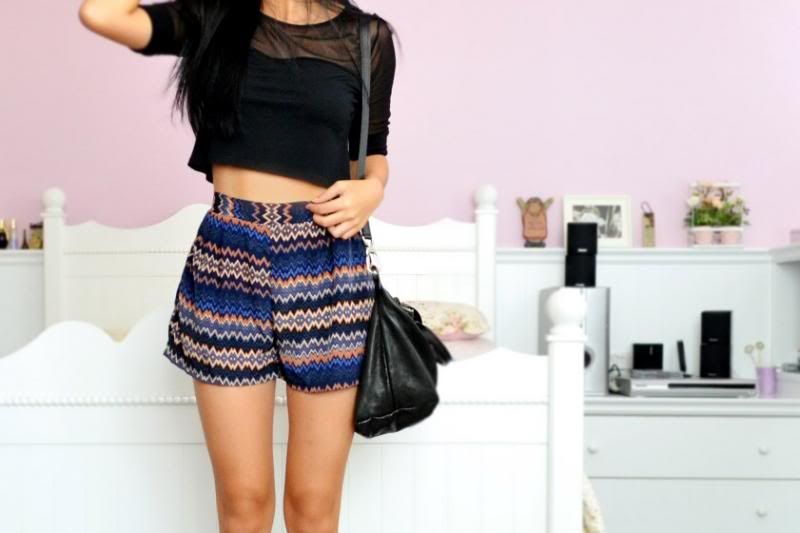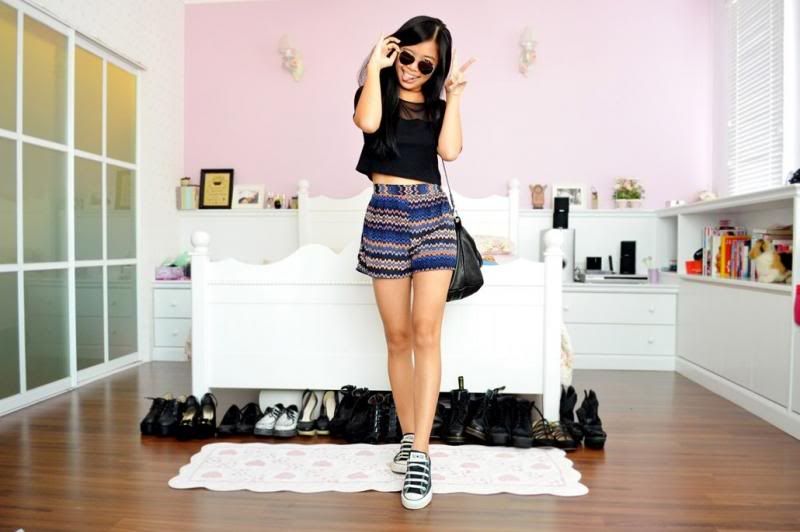 Topshop x Hutz x Longchamp x Converse
Part translucent black long sleeve top from Topshop paired with a really cheap pair of shorts from an online shop Hutz
(currently open in Queensbay Mall)
, my ready to go black leather Longchamp bag, classic Chuck Taylor's from Converse, a simple choker and
DIY lace sunglasses
inspired by Valentino.
I would pair this top with a body hugging skirt but since I was only out for the day I paired it with these shorts that accentuates my waist more.
*
I hope you guys have enjoyed my recent photoshoots! I am going to be having more photoshoots with two more at the moment. So do stay tune for that. I also have not done a DIY project in a while so if any of you guys have an idea of what DIY I should try or should do, do leave it in the comments section. Till here! Nx