I have this annoying weird thing where when I don't blog, I just don't blog for more than 2weeks but when I do I just constantly update. It's quite frustrating and I don't know how to deal with it. Anyways, I did another photoshoot (yes, another one to bore you guys with) with Chien Ming. It was really fun coz it wasn't as awkward as I expected. It was really nice to know that I could still chit chat with a really old friend. We wanted to try out the 'badass' kind of thing but I guess it was sort of a fail coz he is just... too nice to look like a badass haha.
This is the first time I did a photoshoot with a male model so
please please bare with me
. I really had no idea what to do or how to edit coz I'm so used to editing girl photos! But I hope you guys enjoy the photos anyway.
He said the photo above looks like a anti-smoking advertisement lol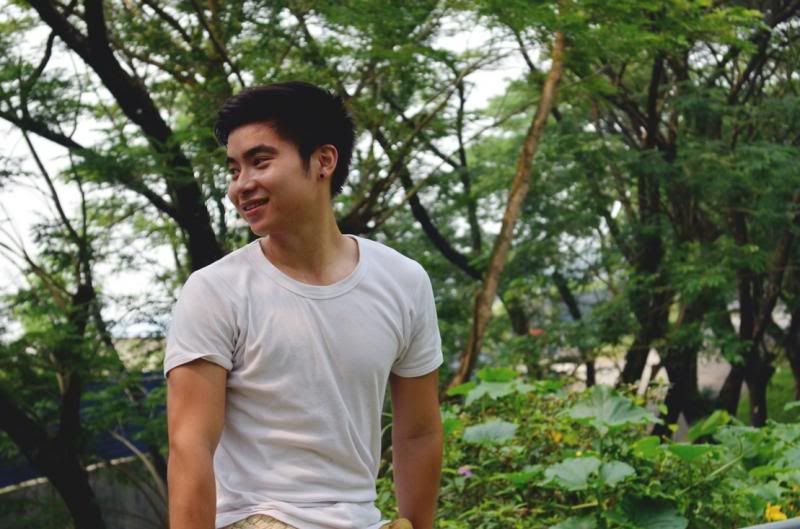 The two coloured photos above were candid! But still looking good.
NAH NAH! The picture above damn nice okay (self praise for my skills a bit hahaha). Okay sorry, shouldn't have done that but I think he looks really good in the last photo. My favorite among all. I do hope if any of you guys who are photography people that come across my blog or have an opinion about how I should improve the editing and photo taking, please leave a comment below. I would really appreciate it. However no negativity or rude opinions/comments will be tolerated. You can find him on instagram @chi3nming. Will be doing a collective haul next! (& it'll most probably be in a video form) Till here Nx