Quick outfit post. Feeling very sick to be honest. My nose feels so crappy. Managed to take some proper pictures for this post. Excuse the messy hair (I know my hair isn't silky but today its more bushy and messy than usual).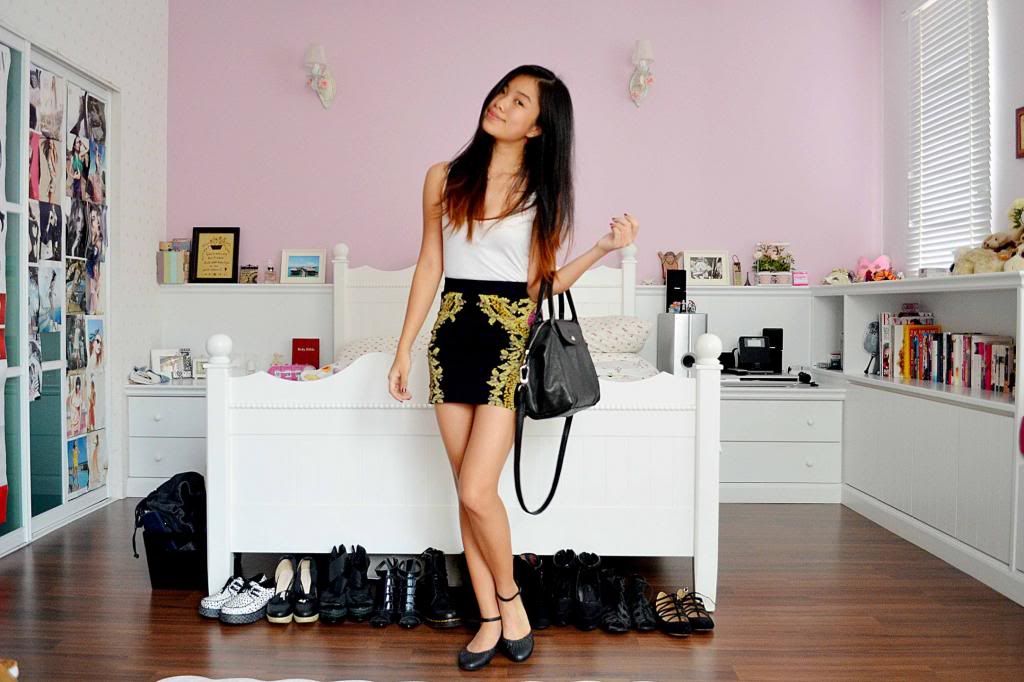 I think this outfit is too inappropriate for college without a cardigan.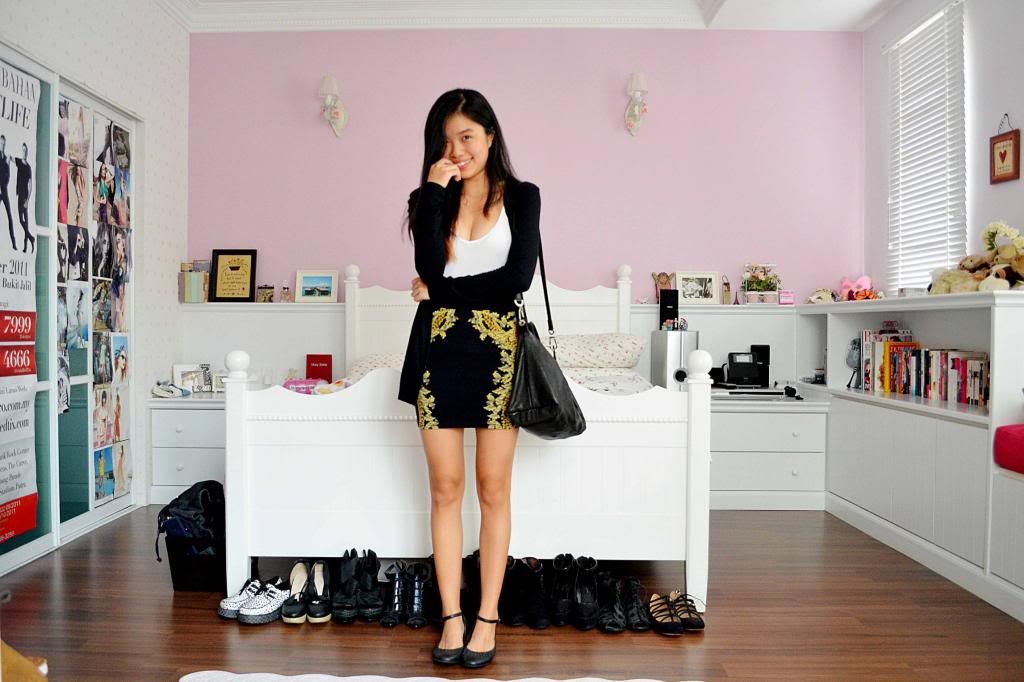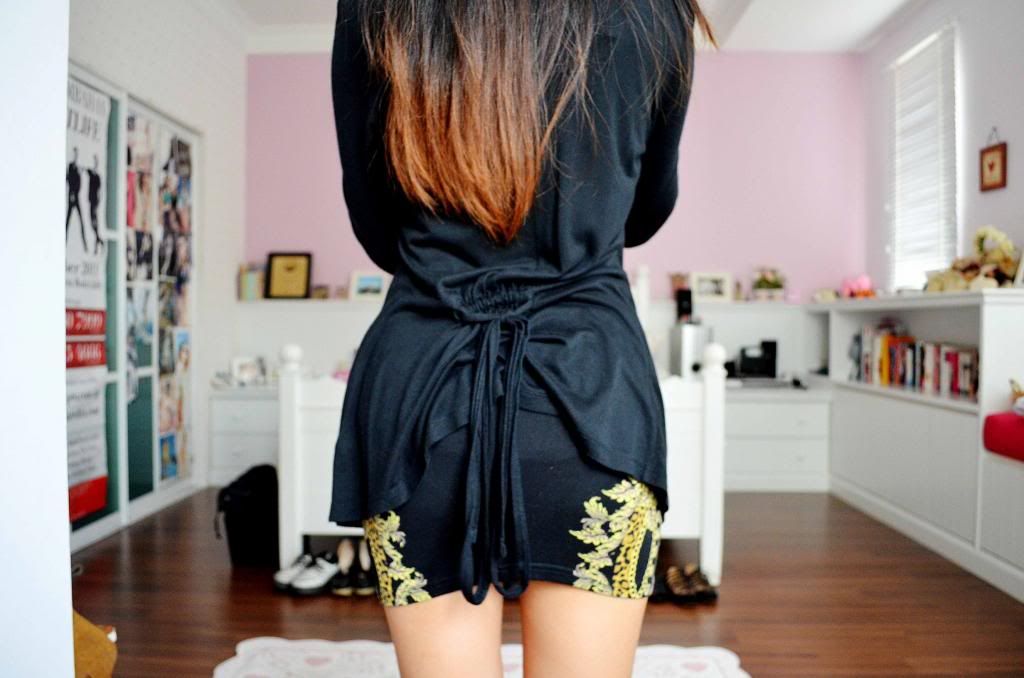 I personally love baroque (That is what it's called right? I hope I'm not wrong) designs but this is the only piece of clothing I have that is baroque printed. I've always wanted one like the ones by Versace or Alexander McQueen but of course, too expensive.
Top : Topshop
Skirt : H&M
Cardigan : GAP
Shoes : Zara
Bag : Longchamp
I should probably go drink a cup of hot green tea now and go to bed. Need more rest to heal myself. Till here Nx