And so it has begun. College started on Monday (the school briefing kinda thing) and it was depressing to know that me and Kie are the only students in Year 1 as of now. Which means we are the only students in our class for this whole year. I thought my social life was bad enough since I tend to be alone but now its worst coz I have no one new to interact with. It's sad honestly. Today's outfit isn't much but I thought I should update my blog on an outfit post.
The head of my school department said that PR isn't a job where you need to dress up and all. In my opinion, any day is a good day to dress up to boost your mood! I feel lazy and sleepy whenever I'm wearing something very plain. I like dressing up and I will keep on dressing up.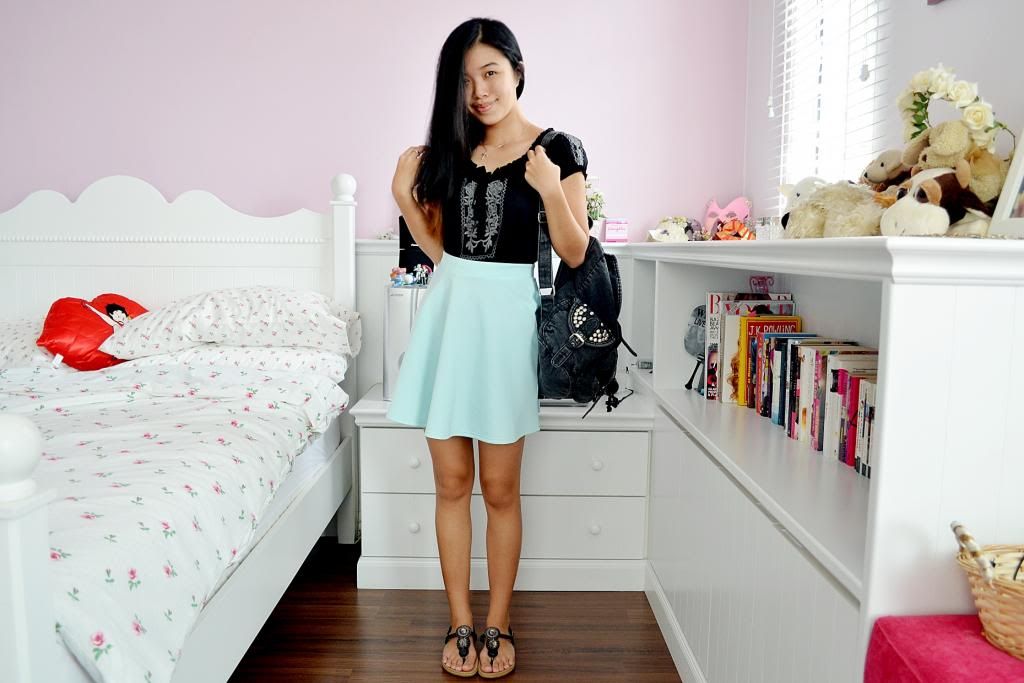 Excuse my steam face, I'm still quite sleepy.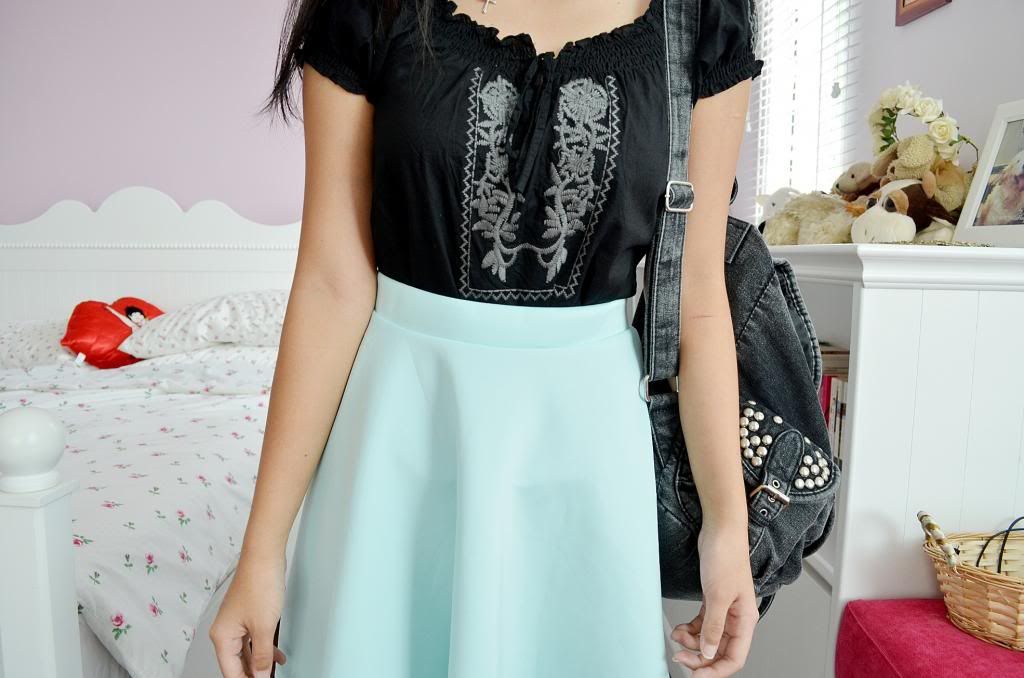 Top : Esprit
Skirt : The Cherryboom Store
Bag : Topshop
Shoes : Opera
Oh, notice the drawings on the right side of my blog? Yup, drew them! Click on the picture to go to the links! I think it looks pretty cute. Heh.
Till here! Nx