I am four days late but happy new year to my lovely readers! :D May this year bring more joy and success to all of you than last year. Just a quick outfit post with picture spam.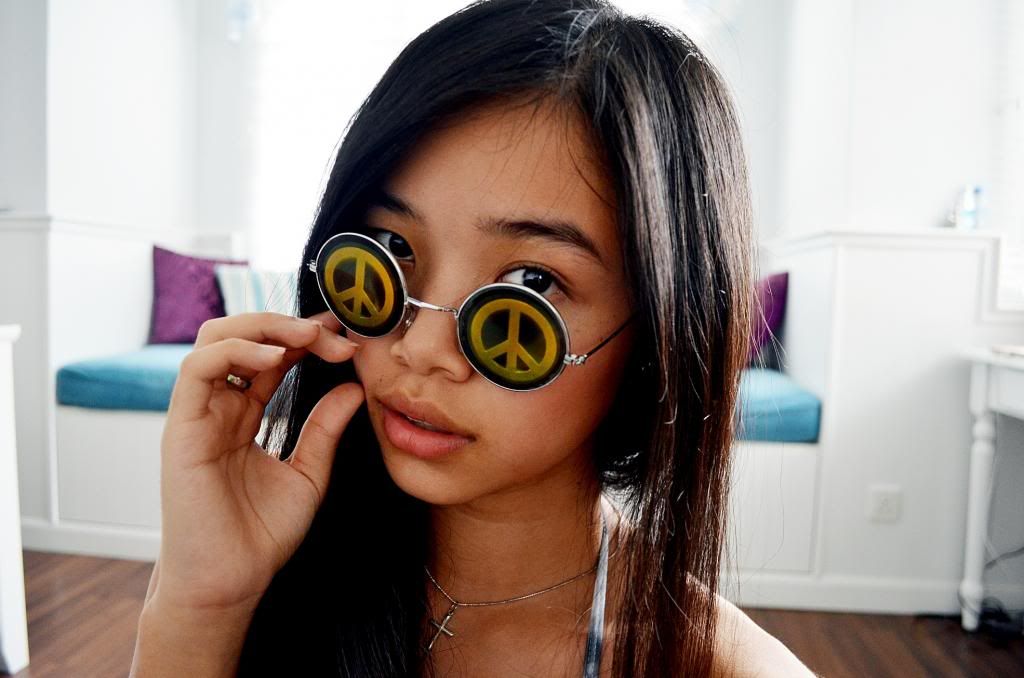 I am in love with my peace sign hologram sunnies.
Dress : American Apparel
Shoes : Charles & Keith
Bag : Longchamp
Outer : British India
Sunglasses : A shop in Camden Town
Oh and I don't know if anyone things I dress weirdly or whatever (which people have told me I don't), to the girls working at Warehouse the other day when I walked in, if you ever read this, I hope you learn that it is bloody rude to stare (very obviously) up and down at your damn customers. Idgaf if you think I wear my shoes weirdly. Talk about it when I leave the store idiots.