I completely forgot that I had pictures of the things I bought from London. Gonna share it with you guys!
Pink Harrods bag. Yes I went to Harrods and came back with a Harrods bag instead of a branded one.
Black Michael Kors bag. Not completely mine, sharing it with mommy as usual.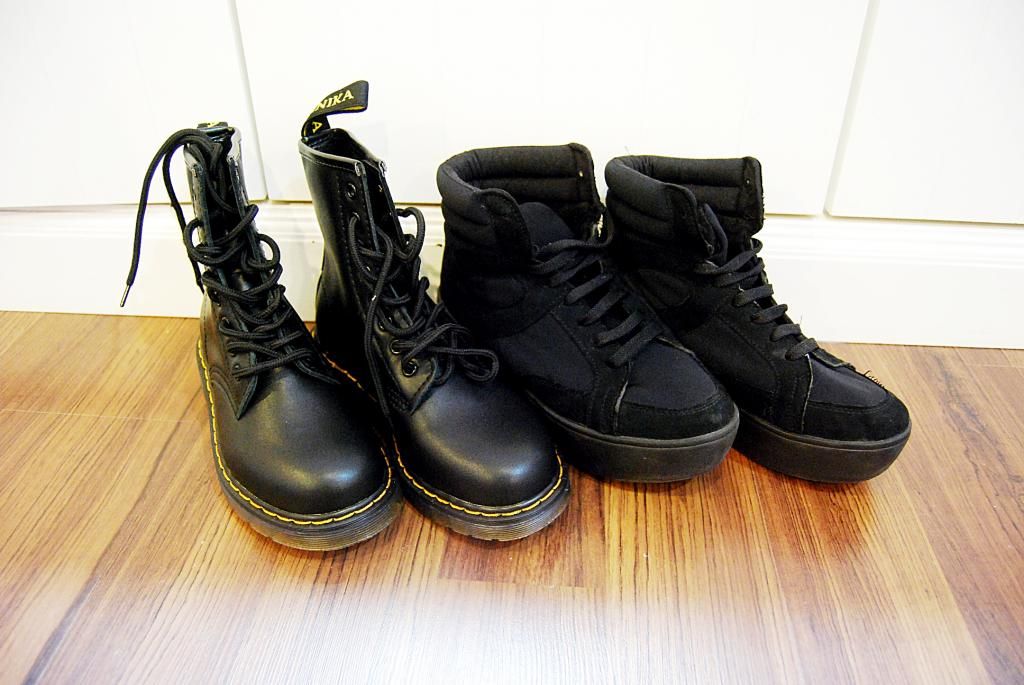 Dr. Martens
rip off
from Camden Town. It was worth every bloody penny. In my post on Camden I mentioned the price but I'm gonna mention it again because its so worth it. Original is
£100 (RM500) and the rip off is
£40 (RM200). I SAVED RM300 OKAY. And I love it to the max.
Office Down With It in black. It looks crappy in this picture.
Two of my favourite bands! One Westlife DVD and a McFly CD.
1. Gold hair tie from Accesorize
2. Peace hologram sunglasses from Portobello
3. Vintage ring from Portobello
4. Snake ear cuff from Camden
Baroque print tight skirt from H&M
Cloud print dress from American Apparel
Red flare skirt from Urban Outfitters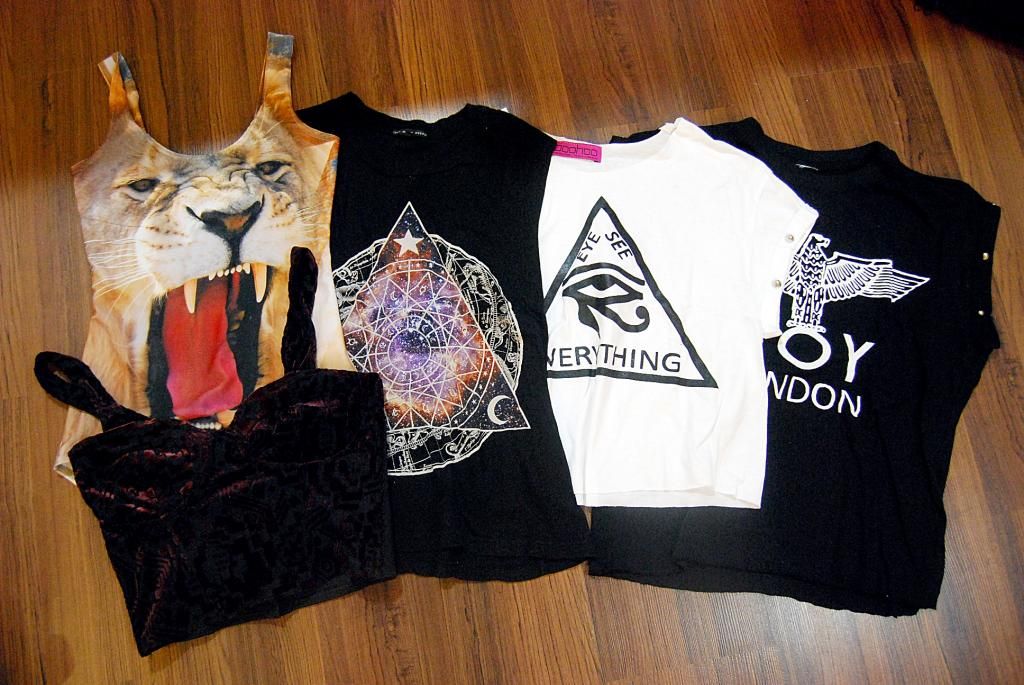 Lion print swimsuit from Urban Outfitters
Triangle galaxy print top from Urban Outfitters
Eye See Everything top from Camden
Boy London top from Camden
Dark red velvet printed bralet from Topshop
Slytherin sweater from Harry Potter Studio Tour souvenir shop. (Badge separately)
Denim jacket from Topshop
So happy with everything I bought. Can't wait to wear them all! Nx