My outfit the other day. First time wearing this lovely light brown aztec skirt that does wonders to my ass.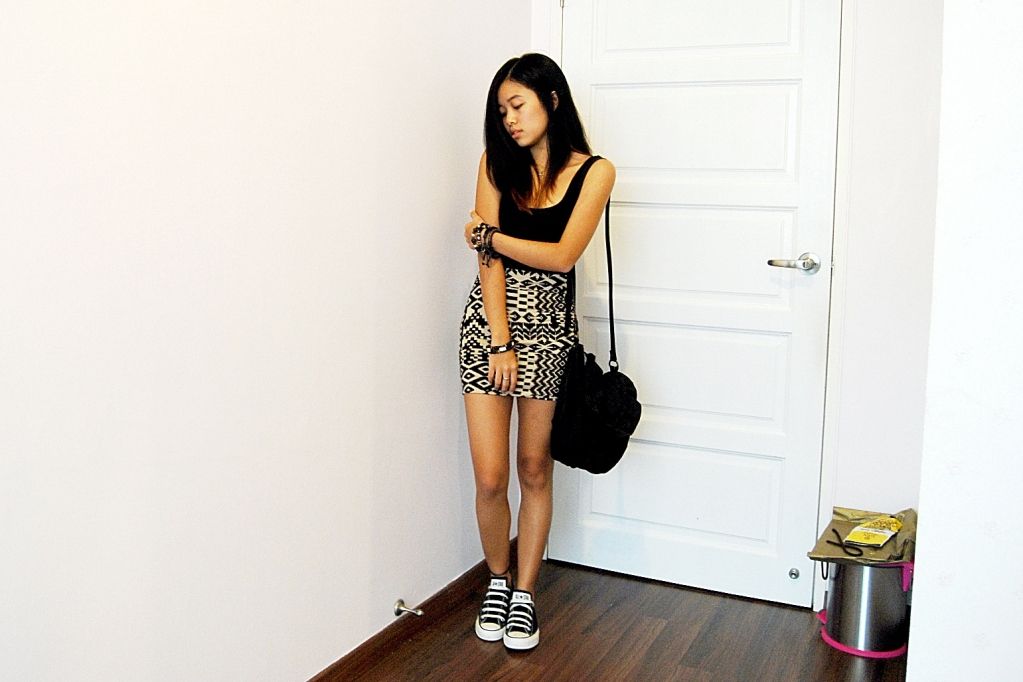 In love with this bag which I had for about 2 years now. So easy to match with any type of outfit and still chic.
Yes I know my shoe is getting yellow-ish. Time for a wash.
Top : MNG
Skirt : Forever 21
Bag : Zara
Bracelets : Beads Zone
Ring : Aldo
Shoes : Converse