Went out to watch Sinister with the boyfriend today for a short date. That movie was scary due to the eerie music. I swear the creator has some issues creating a movie like this plus Insidious which also freaked me out. I have time so here is todays outfit.
My wacko squinting eyes thanks to the crazy sunlight.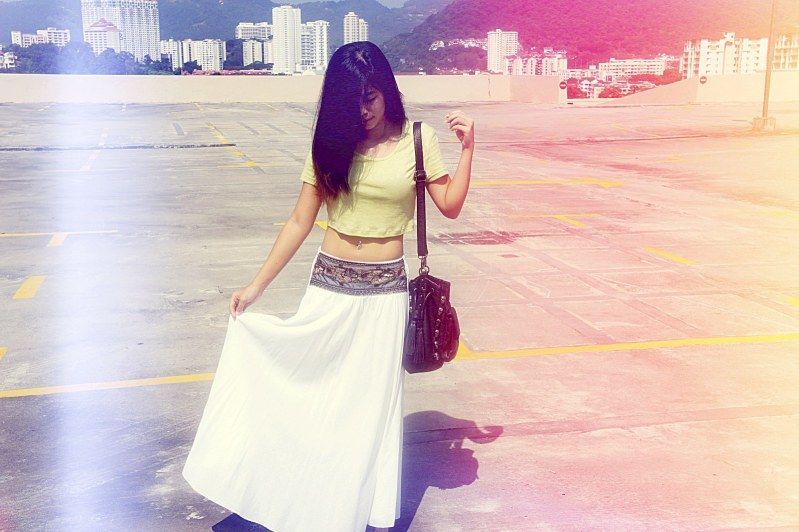 Top : Topshop
Skirt : Unbranded
Bag : Nose
Edited the picture a lil differently because the lighting was just bad and I wasn't using my DSLR. Till here Nx.